Try the Best Tempura Manufacture in China
Tempura is a deep fried seafood and a snack that is very sought after in Japan. This dish was introduced by Japan to Portuguese in midst of 16th century. It's simple to make tempura yourself at home and sought after fillings include shitake mushrooms, shrimp, onion, sweet potato, bell pepper, broccoli, carrot, squid, and banana eggplant. If you are looking for a tempura manufacture in China, BHNVEXPORT is here more than ready to serve you!
Being at the front of premium quality and innovation in tempura manufacture for many years, our company continues its unwavering commitment to proactive product development, using state of the art manufacturing facilities. We have grown from one of the biggest tempura processors in China to a global supplier of value added and raw seafood products.
We are able to produce Tempura for many years, and our tempura is sold at big and major food retailers in China. Our tempura has been favored by many customers and consumers, and we are serious when it comes to all raw ingredients we utilize in producing, and thus the texture of our tempura always stands out from those affordable and cheap products available on the market today.
Tempura is the renowned food in China that everyone would surely enjoy. Whether it's deep fried as in Chinese fried chicken vendor, grilled on the rack, or stewed in soy sauce, our Tempura is always the perfect choice. Our products include a springy texture and could be preserved in the freezer, devoid of being frost cracked. It's certainly an awesome choice for every family.
Why choose us for your manufactured tempura?
Choose the best and highest quality ingredient
Inspect them from suitability and freshness
Manage to meet the highest standards in every stage of our food production
Continually improve our services and products, offering you with the best tempura manufacture in China marketplace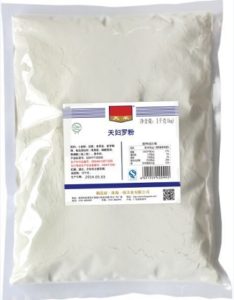 BHNVEXPORT's tempura is filled with the aroma of opinions and has the springy texture. We ensure you safe products with confidence. Since our inception, we already maintained a corporate vision of being committed to offering you top quality, nutritious and fresh tempura products for the food service industry, both for the local and international market.
Keeping the best possible quality is a crucial part of our company's tradition. By using modernized production equipment and implementing strong emphasis on quality control, we guarantee that every product marketed by BHNVEXPORT are of superior quality. Our products are acclaimed in the local and global market for its freshness and quality.
The kind of relationship we hold with consumers and suppliers is based on the principles of assurance, mutual trust, and commitment. We aim to offer continuous value and supplier according to the specific needs of our customers and thus accomplishing a solid reputation for its product quality.
If you are looking for a supplier which offer high-quality tempura products, you are free and welcome to contact us. Our factor supply best and high-quality hot pot food. Call us at SINGAPORE: +65-31591220 , USA: +1 (786) 502-9227.